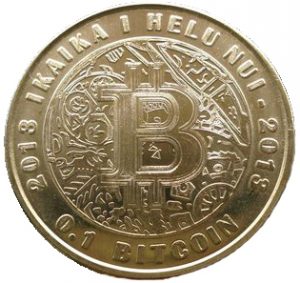 Lealana Bitcoin  started life as Lealana Litecoin, but through time they started to make Bitcoins as well. With a growing range of attractive designs and denominations, Lealana bitcoins have made a name for themselves as being of good quality and accessible to collectors and those wishing to store smaller amounts of bitcoin mid to long term.
Lealana LLC, run by Noah Luis, is based in Hawaii and this has featured as an inspiration for the artwork on the hologram and the face.
We supply a choice of Funded and Unfunded Lealana bitcoins.