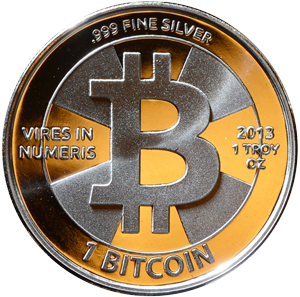 The grand-daddy of them all, Casascius set the bar high when Mike Caldwell first created his physical version of a virtual product. Original mint coins, unredeemed, are now changing hands for many thousands of dollars more than their face value. Casascius coins were the benchmark others had to match and exceed and, in many respects, they still are! Highly prized and highly collectable, these coins are "Must Have's" for any serious Bitcoin enthusiast.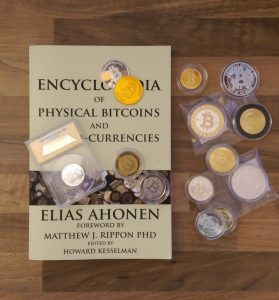 As of Nov 27, 2013, Mike ceased production of "complete" coins due to the strict regulations of United States that prevented Mike from selling prefunded coins. Added to this was the growing responsibility of the security required when producing so many coins that were themselves gaining value at an increased pace.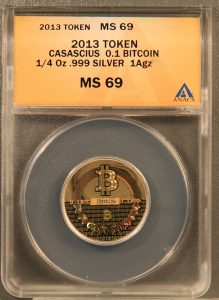 Early Casascius coins are now highly sought after by collectors and high value investors alike.
We sell Brass and Silver Casascius coins in various face values and rarity. If you dont see a coin you would like, contact us and we'll be more than happy to help you. With access to a global network of owners and suppliers there's a good chance we can get you that Casascius coin to complete your collection.
Available in a choice of Brass/Silver, coin values and graded coins for the more discerning customer.