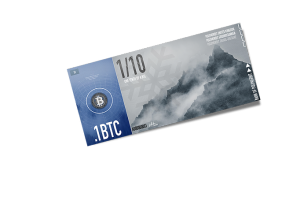 Polymerbit Notes are ideal cold storage solutions and make attractive holders for your BTC. A growing reputation for high quality and excellent design, Polymerbit notes have become highly prized.
We have managed to capture just a small selection of their popular notes which always sell out within hours of release.
The concept is designed to carry private and public QR codes to act as a beautiful bitcoin wallet, where you create and print you own public/private key pair and store the Private key under the supplied tamper proof hologram. Built on the open source concept of the paper wallet.