BTCC physical bitcoins emphasize distinction with a stylishly minimalistic design, unique materials, and newly mined bitcoins from the BTCC mining pool. BTCC Mint V-Series coins are an industry first, as they contain bitcoins that have never been circulated. In fact, the bitcoins in BTCC Mint coins come straight from the bitcoin block rewards mined by the BTCC Pool.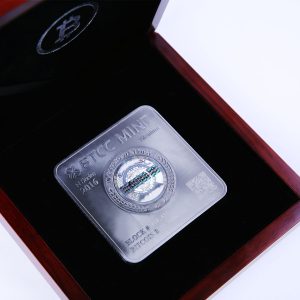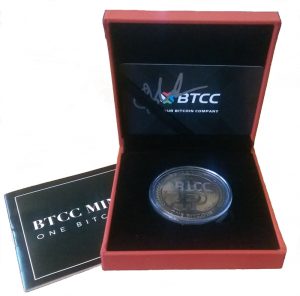 Mint coins are made for bitcoin enthusiasts and coin collectors. They can be used as a secure cold wallet to store your bitcoin investment. Mint coins are also collectibles that have a unique, limited edition design, making them a shrewd choice for discerning numismatists.
Each BTCC Mint coin includes a tamper-evident hologram sticker with the coin's bitcoin private key underneath it. BTCC mint coins are created by BTCC, the company behind the longest running bitcoin exchange and the fastest growing bitcoin mining pool, so you can rest assured that your BTCC Mint coin was made by a trusted and reliable manufacturer, with robust security procedures in place.
BTCC Mint coins are created with pure titanium, meaning they are lightweight, durable, and sleek, with a beautiful silvery gray finish. Titanium has the highest strength-to-weight ratio of any naturally occurring metal. BTCC Mint uses spacecraft-grade titanium to create what we think is the ideal physical bitcoin and one we wholly recommend.
Note: As of 9/7/2016 V Series were no longer minted.
---