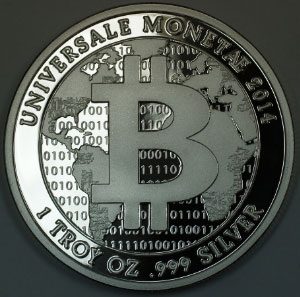 USA based Silver Wallets came into being in March 2014.  A collective effort of 4 friends, the first coin created is a flagship design. All Silver Wallets are 1 Troy ounce pure Silver that can be used to store a private key for a bitcoin address. A Silver Wallet no less! They give you the freedom to store as little or as much BTC as you want on them as they have no face value.
The obverse bears a unique and elegant design the represents the advent of this brilliant new technology. The reverse has a 12.7mm incused square for you to carefully place a private key QR code that can then be concealed with the custom tamper proof hologram.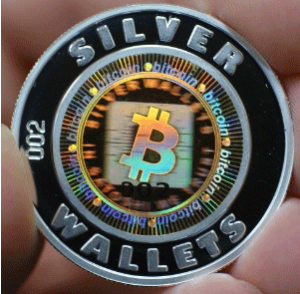 There are currently 2 Silver Wallets designs available. Both are DIY coins.
All are limited mintage so get them while you can!