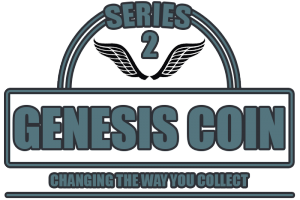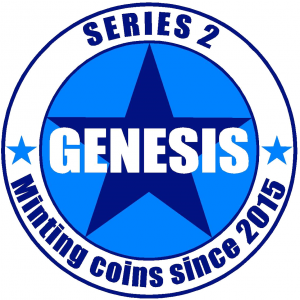 With the aim of encouraging trading and collecting the creator only allowed them to be attained through buying "packs" blindly. No individual coin sales were made, so the only way you could get these coins would be to buy the boxes, and there were up to 5 random coins in a box.  Each Genesis Bitcoin is sealed in a coin slab.
The coin has a fully engraved address on the backside of the coin with the full private key under a security hologram if you would like to load some bits onto the coin yourself.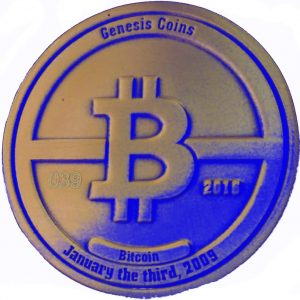 We have gathered a small collection of the various coin metals for resale to you. They make ideal cold wallets and are great as a collectors piece! Collect all 7!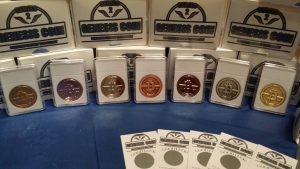 Series 2 consisted of  7 different metal types:
40: Antique Gold
60: Polished Gold
50: Antique Silver
100: Polished Silver
50: Antique Copper
100: Polished Copper
100: Antique Brass