2016 – Series "A" Bitcoin Medallion Set – Limited Edition 2 Medallion Set – 100 sets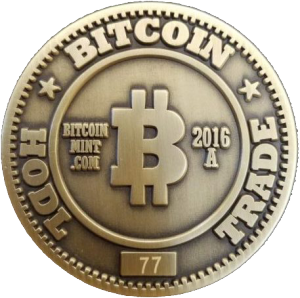 2 medallions: Individually numbered, polished brass. One is for show and the other is for storage. You can load your own Private Key using BitAddress.org or another wallet utility. Each medallion is 1.5″ diameter. 3 non-branded holographic stickers are included. You can request a specific numbered medallion when you place your order and it will be reserved for you if it is still available. Otherwise, you will get the next available lowest number. Scroll down to see which medallions are still available.
Why?
These medallions were created in sets of two so you can leave the one with your Private Key at home and you can keep the other in your pocket to show and share with others without the risk of losing your bitcoins. They also make a great Christmas gift.