Made in Germany and selected because of their high quality and great design these Bitcoin Engrave products make ideal gifts and great ways to keep your bitcoin address safe. With a range of pendants on keyrings and drop necklaces, your bitcoin address can be instantly ready for payment while looking attractive at the same time! And if you supply a BiP38 encrypted Private key, we can engrave your private key on the reverse too! Need help or want a custom image engraved? Call or mail us!
To celebrate our new lines of Bitcoin Engrave we've got a great Launch Sale! Check it in our store now!
Necklaces by Bitcoin Engrave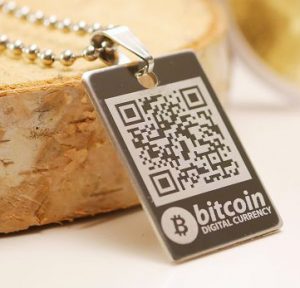 Dropped from a steel bobble chain these pendants are an ideal way to have your Bitcoin address ready for payment at any time!
3 Cool shapes to choose from and diamond engraved with classic Bitcoin logos and themes. Makes the prefect Xmas gift.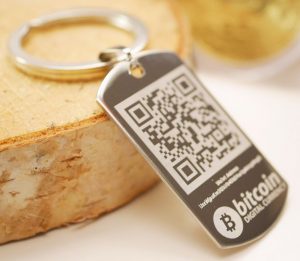 Stainless Steel Keyrings by Bitcoin Engrave
Keep your bitcoin payment address handy at all times with this diamond engraved bitcoin keyring. We also have some really neat bitcoin themed cuts that make perfect gifts for the Bitcoin Miner and User! A choice of shapes and sizes we can cater for all tastes. Need a custom logo done? Call us!